'I'm in shock': Ramsgate Beach townhouse sells for $1.75million
A townhouse in Sydney's south sold for $1.75million at auction on Saturday, shocking both crowds and sellers who expected a more conservative outcome in the cooling property market.
A dozen bidders showed up to compete for the three-bedroom townhouse in Ramsgate Beach, which sold for $450,000 above the reserve price.
READ MORE: Pippa Middleton buys $26 million country estate near her family
It was one of 546 Sydney properties due to go up for auction on Saturday.
The auction for 2/8 Florence Street started at $1.3 million. It climbed quickly as four parties made about 50 bids and the remaining eight interested buyers watched.
"Still waiting to get in…forget it," a registered party said as bidding passed the $1.6 million mark. "I'm in shock."
From there it was mostly a two-man race between a local family looking to upgrade and some Oatley downsizing, via about two dozen smaller deals before the hammer hit. falls. The downsizers made the winning bid of $1.75 million for the 209 square meter block.
The result was well above the $1.28 million price guide and the $740,000 that records show the property was last traded in 2012.
Sellers Kate and Sheila, who declined to give their surnames, were worried about selling in the current market and were shocked by the outcome.
"With interest rates rising and negativity all around, this was an incredible surprise," Sheila said. "We had been cautious about what we could expect."
READ MORE: Extraordinary silo apartment in Sydney conversion for sale
Sales agent Michael Flevaris, of McGrath Brighton-Le-Sands, said the house was popular because of its proximity to the beach, shops and cafes, and its position in a small three-house complex of town. Its size appealed to first-time home buyers, upsizers and downsizers.
Flevaris said it was an exceptional result that did not reflect market reality, but noted that desirable properties still fetched good prices.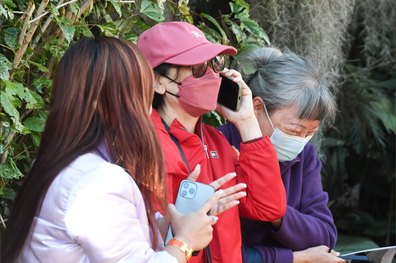 In Annandale, a five-bedroom freestanding terrace in need of a substantial renovation has sold for $5.5 million.
Bidding for the deceased estate at 137 Annandale Street started at $5 million and two buyers competed. A family from the eastern suburbs won.
It will be a large-scale project for buyers, with sales agent Chris Nunn of BresicWhitney Glebe saying most interested parties are planning to build a substantial trophy home on the 664 square meter block. The property had a $4.8 million guide and Nunn refused to disclose the reservation.
The upper end of the market was still proving to be in high demand, with buyers of more expensive homes not lacking in the area, Nunn said. The majority of interest comes from the eastern suburbs, Balmain and Hunters Hill.
READ MORE: Alexander Skarsgård scores a buyer for his $3.7 million one-bedder
In nearby Glebe, young couples and singles competed for a two-bedroom corner terrace at 49 St Johns Road, which sold for $1,652,000.
Four of the five registered bidders placed bids on the 79-square-meter block, driving the bid up in a 'steady but controlled manner' from an opening bid of $1.5 million and topping the reserve by 1 $.6 million.
Sales agent Shannan Whitney of BresicWhitney Darlinghurst said: "There was more energy on the sale than we're used to at the moment…but [bidders] remain cautious."
The terrace last sold for $1,105,000 in 2015 and has since been renovated. It had a price guide of $1.4 million.
In Strathfield, a three-bedroom home on the market for the first time in more than six decades has sold for $2.88 million.
The 505 square meter block at 8 Brunswick Avenue attracted interest from 11 registered bidders – only six competed – with a bid starting at $2.3 million.
The property was sold to a local family for $130,000 above the reserve price.
Sales agent Ben Arrowsmith of Laing + Simmons Regents Park said the defunct estate has attracted interest from developers and families looking to build their dream home or renovate the existing residence to its original condition.
In Darlinghurst, a two-bedroom terrace with planning approval for a third bedroom sold for $1,365,000.
Bidding for 192 Crown Street began at an indicative price of $1 million, and two of five registered bidders pushed the price past the $1.2 million reserve.
The house was bought by a young professional from the north shore, who had not yet decided whether he would live in the property or sell it after a renovation.
The builders were looking to spend between $700,000 and $1 million to restore the home to its original condition, said sales agent Charles Touma, of the Ray White Touma Group.
The home last sold for $570,000 in 2007, records show.
This article first appeared on Sydney Morning Herald.