Townhouse development proposed for Second Street
Content of the article
A new development which could include townhouses and commercial buildings is proposed at the corner of Second and Head streets in Strathroy
Content of the article
According to a report presented at the May 2 meeting of Strathroy-Caradoc council, an amendment is sought to rezone the area proposed for development into a site-specific "commercial road" zone and "medium-density residential" zone.
The development would consist of seven residential blocks for a total of 35 two-storey townhouses as well as two additional commercial buildings. The site plans included in the meeting agenda show a single proposed entrance on Head Street.
During the meeting, residents were able to voice their thoughts and concerns regarding the development, which ranged from issues with drainage, circulation, general fit, and more.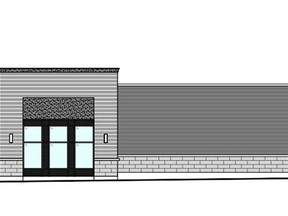 "It's understandable that a lot of us are a little upset about this, but at the same time we realize something has to go with it," resident Kyle Simpson said. "Two-story condos don't really fit into the neighborhood.
In response to residents' concerns about whether the development fits into the existing area, the county. John Brennan said the site was originally intended to be a "freeway commercial" area only, and the developers and the municipality worked together to create a "transition" plan.
"I think the council is trying to make an effort to have a variety of housing available in the community so that we don't just have all the (detached) houses that are out of people's reach in terms of price," Brenan says. . "We're very consciously trying to create a property ladder so that people can move into our community if they have a modest income and can move up the property ladder and move up, and maybe buy a bigger house. "
"It's getting to a point where some people who live in this city, or who want to live in this city, can't afford to live here," he added.
A motion was adopted following the meeting to receive the report for information and another report should be presented at a future council meeting before the councilors decide on the modification to the zoning by-law. .